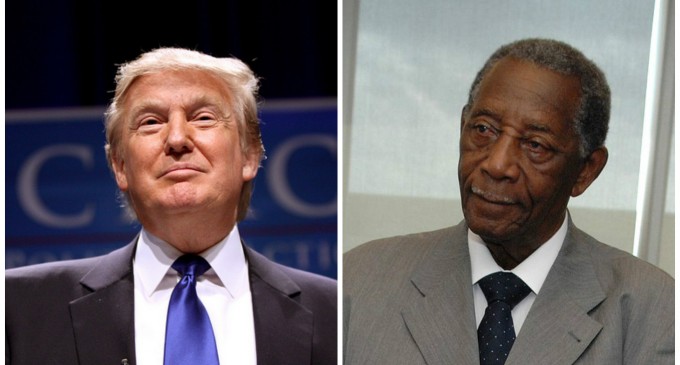 Candidate Donald J. Trump has earned an endorsement most republicans would die for. Yet all we hear is caterwauling from the establishment of "Anyone but Trump."
In this current political climate, it sounds a lot like "Anything but Victory."
The republican party is determined to snatch defeat from the embrace of victory. The evidence is in that the republican party does not believe in it's base, it's alleged ideals or it's ability to win with a message of basic conservatism.
We already have a party like that, it's the democrat party.
There are many documented cases of democrats crossing over for Trump, yet the establishment is running from the one candidate who has achieved their dreams of crossing over.
From stupid "rules" that change more than the wind and the specter of Mitt Romney waiting in the wings to do what he does best, deliver the republican party a humiliating loss, the establishment has done itself no favors this election cycle and America is hurtling down the path toward new political parties.
In the midst of this chaos, Donald Trump has secured an endorsement of a civil rights pioneer who is a former Mayor.
Please see the next page for the amazing endorsement Trump has earned.