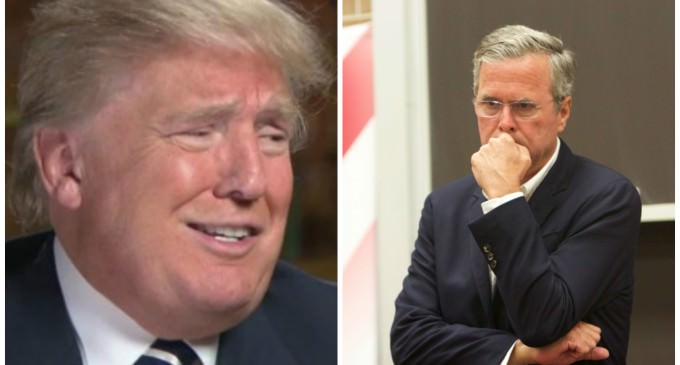 Establishment republican candidate Jeb Bush is struggling in the polls, with only 12 percent of Republican voters expecting him to win the nomination. According the New York Times he stands in third in popularity, coming in behind Donald Trump and Marco Rubio, despite having raised the highest amount of money for his campaign.
Trump, the current GOP frontrunner mocked him last week for having to meet with his parents at an emergency Houston fundraiser many believe was meant to revive his struggling campaign.
Read Trump's comments on the next page.