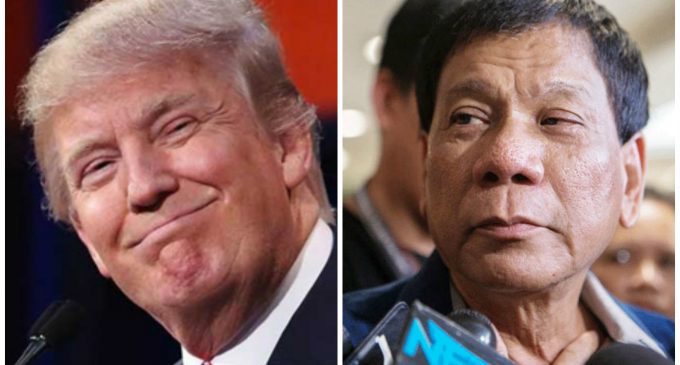 What happens when you take two political trouble makers and put them on the phone with each other? You get so many headlines the media doesn't know what to do with them, which is what probably happened last week when President-elect Donald Trump spoke on the phone with Rodrigo Duterte, the President of the Philippines.
If you'll recall, Duterte had some less than flattering things to say about President Obama and his mother after Obama sought to lecture him on the way he runs his country and the ever growing drug war within its borders. According to Duterte's aide, the phone call with Trump lasted seven minutes and was very engaging, with both inviting the other to their respective countries come next year.
Just like he did with Putin, it looks like Trump is paving his way into office by soothing wounds opened up by the Obama Administration.
Find out more about this conversation on the next page.