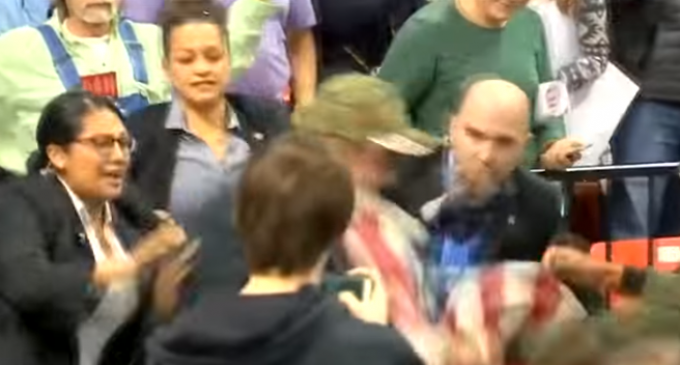 MoveOn and Black Lives Matter have used violence and bully tactics to keep a Trump rally from happening in Chicago.  Though they may claim victory for shutting down the rally, Trump chose what was best for the city and his supporters and opted to keep them safe from the violent protesters, laying aside his First Amendment right to speak and protecting those who came to support him.
Trump wins on this, while #BLM and Soros come out as violent losers.
25,000 Trump supporters were entering the arena in Chicago, but the brutish protesters outside were harassing those who came to hear him speak.  Trump told Hannity, "I didn't want to see people get hurt (so) I decided to postpone the rally…What we did was intelligent, a very good decision…a wise decision."
MoveOn has claimed responsibility for the 15,000 protesters outside the arena and as evidenced by the video footage, violence, looting and reckless behavior is exactly what Soros and his mafia-styled mob intended to accomplish.
View the mayhem on the next page.