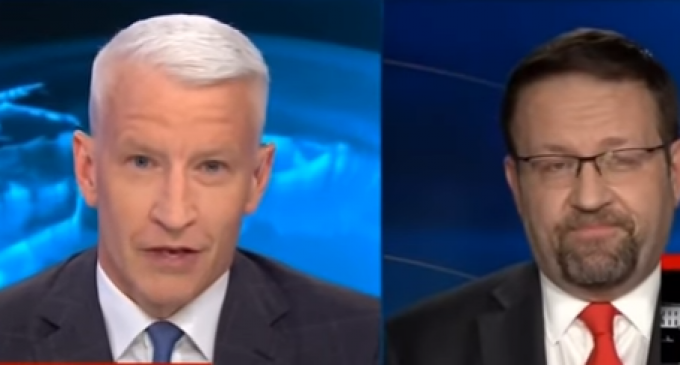 CNN's self-destruction has been a pleasure to watch. Sure, watching Trump attack the network feels good, but watching them collapse on their own feels absolutely fantastic.
This week, they dug their hole a little deeper by inviting Trump advisor Sebastian Gorka onto Anderson Cooper's 360. Gorka was quick to absolutely wreck the network for their fake news problem.
And, of course, he had a lot of material to work with. CNN gave Trump a massive platform during the primaries but soon changed course once he was officially nominated against Hillary Clinton. Their most famous mistake was a story they ran about the fake Russian dossier — but fake news surrounding Russia has been a constant theme at the network for months.
Now, they can't seem to get their guests to shut up about their fake news problem. Even Bernie Sanders has gotten in on the act.
Gorka's on-air rant against CNN is notable not only for its ferocity, but for its length. He simply wouldn't stop attacking the network on which he was being interviewed.
Watch the video on the next page: