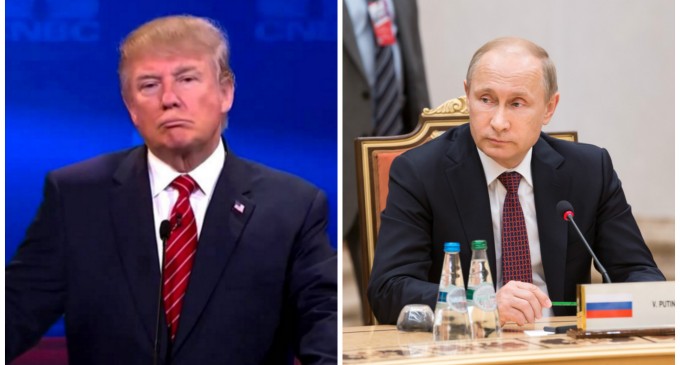 "I want a better relationship with everybody. And with Russia, yeah," Donald Trump said. "If we can get along with Russia, that's very good.  I want to get along with all countries. And we will," he concluded.
Trump's business savvy kicks in as he reviews America's role in making the world a safer place.  His non-interventionist approach to world affairs is viewed through an economic lens, as well as a foreign policy position.  He believes that the US needs to focus on her own disintegrating infrastructure, "questions the wisdom of conducting massive troop buildups in Europe and East Asia, while repudiating the engagement of nation-building projects.
His views on America's involvement with NATO is also defined by this non-interventionist approach.  NATO, according to Trump is costing us a fortune and much of the heavy lifting in Europe is done by America and not the nations where the conflicts literally hit close to home.
Move to the next page.