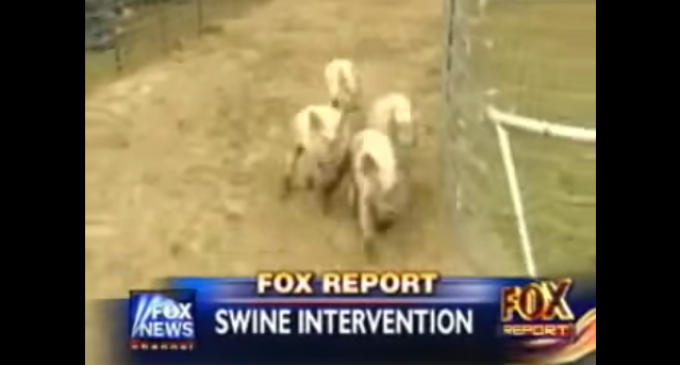 When Kamel Fotouh from the Katy Islamic Association moved next door to Craig Baker and his 200-year-old family farm, he told Baker he should either pack up his stuff and move or at least get rid of his pigs.
It seems Fotouh also called Baker a liar at a town meeting.
Baker responded by holding pig races every Friday, one of Islam's most holy days, during their prayer time.
Move to the next page for full story: