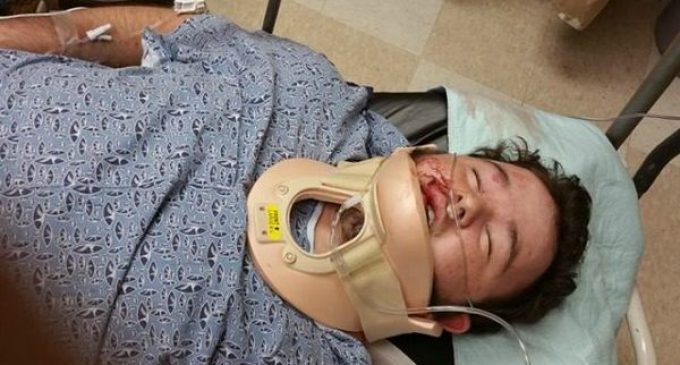 "It's a hate crime," said the mother of the 17-year-old Brian Ogle who was brutally attacked late Friday night, leaving him in critical condition.
Young Ogle is pro-police and had posted his support on his Facebook page.  The police do not have any suspects in custody, but do believe that there is a strong possibility that the attack, which occurred around 10 pm in the Old Ace Hardware parking lot in Sylacauga, Alabama, is tied to the recent race issues at the high school.
Ogle made comments supporting the police after some students at Sylacauga High School wore Black Lives Matter shirts to school the previous week.
The rest of the story can be read on the following page.