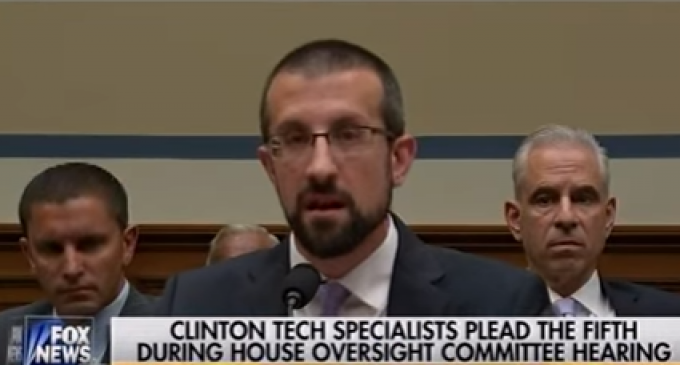 FBI Director James Comey has stated multiple times that Hillary Clinton's use of a private email server was not criminal. Hillary Clinton obviously agrees, but the people who work under her don't seem so sure.
During the investigation, we saw several of her staffers seek immunity for their involvement in Clinton's sketchy email setup. When Comey announced that he wouldn't recommend charges against Mrs. Clinton, many assumed that her staffers were in the clear, as well.
Of course, that may not be the case. Clinton may be too big and too powerful to indict, but her staff are not. That may be why many are still choosing to seek immunity in exchange for information — if they even choose to talk at all.
Two technicians at the center of the scandal took the latter route this week.
See why they're refusing to talk on the next page: