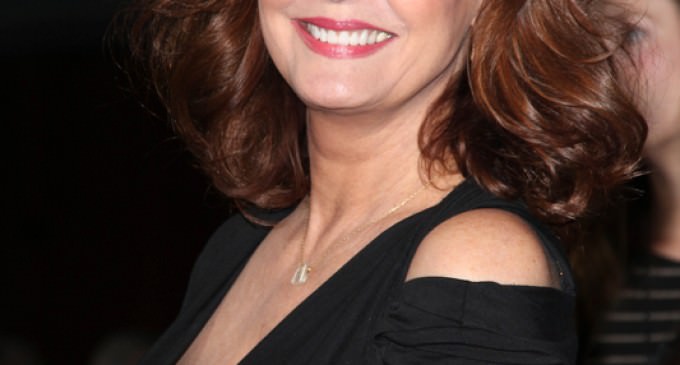 Actress and known mega-liberal Susan Sarandon has announced her pick for President in 2016, and the fact that she chose Bernie Sanders should come as a shock to no one who follows the actress, or even has a passing knowledge of the mindset of big Hollywood.
What may be less expected, however, is Sarandon's take on Hillary Clinton.
Mystified by the huge amounts of support Hillary has managed to win from the Democratic establishment, the only accomplishment Sarandon could name of Hillary Clinton's is the fact that she possesses a vagina.
Apparently, unlike many feminists — like Gloria Steinem and Madeline Albright — Sarandon doesn't think that feat warrants a vote for President.
That's not all she had to say. See her statement on Hillary on the next page: