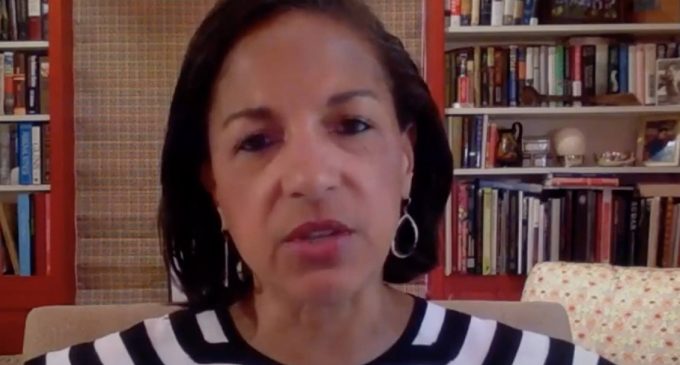 Susan Rice said on Friday during an appearance with MSNBC's Andrea Mitchell said that America will unify only when Biden takes office to "cosign" President Trump's supporters in the Senate "to the trash heap of history."
"What's important about what Sen. Klobuchar said and did is that she made clear that this election, and whoever Joe Biden chooses among many very talented candidates, is about getting Joe Biden in the White House. Somebody who can heal and unify the nation and remove Donald Trump and consign him and those who supported him in the Senate to the trash heap of history," said Rice, former Obama administration national security adviser and potential VP pick for Joe Biden.
In May, Rice indicated she "would say yes" if Sleepy Joe asked her to be his running mate – last it was reported that she is on shortlist of contenders. Biden has previously said he wanted to select a woman to run as VP, but pressure has increased to pick a black woman with the nationwide protests following the death of George Floyd.
Find video on the next page.