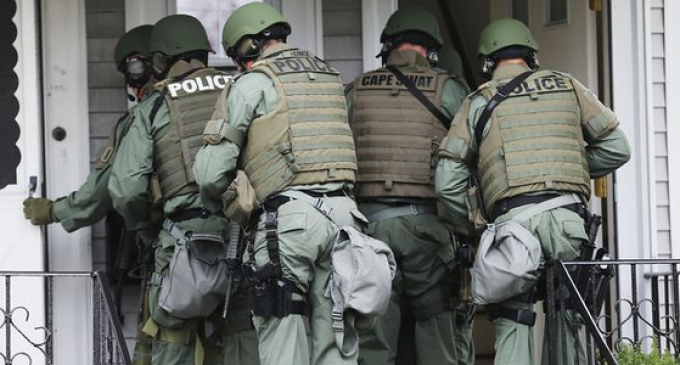 The U.S. Supreme Court has just green-lit law enforcement officers to enter American homes without a warrant.
At least there was some dissent; Justice Alito wrote about the 6-3 decision that, "When occupants of a residence disagree on whether they will admit police without a warrant, the objecting occupant must be physically present.  That doesn't change if police have removed the objector…"
Just turn that over in your mind for a moment and you can start to see how truly dangerous a precedent that is!
Read page 2 for background on the case and ruling: