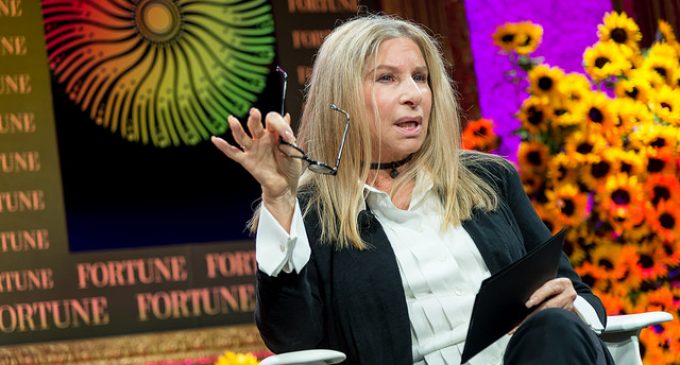 Barbra Streisand's unhealthy obsession with President Trump continues to reach new heights. Babs has been railing against Trump for years. In March 2017 she held our president accountable for her weight gain.
Donald Trump is making me gain weight. I start the day with liquids, but after the morning news, I eat pancakes smothered in maple syrup!

— Barbra Streisand (@BarbraStreisand) March 5, 2017
Trump just accused Obama of tapping his phones. Seriously crazy times. Time for more pancakes.

— Barbra Streisand (@BarbraStreisand) March 5, 2017
It would seem that the Trump living rent-free in her head loves breakfast food. In a recent interview with New York Times' Maggie Haberman Streisand said: "I'm just so saddened by this thing happening to our country. It's making me fat. I hear what [President Trump] said now, and I have to go eat pancakes now, and pancakes are very fattening. We make them with healthy flour, though — almond flour, coconut flour." Streisand avers that she'll feel a bit better if the Democrats retake the House in midterms. And if not? "Don't know. I've been thinking about, do I want to move to Canada? I don't know."
Streisand threatened to move to Canada back in 2016 as well but has yet to make good on her promise. Babs, they have pancakes in Canada too.
The aging diva is releasing a new album entitled "Walls" on Friday – is all but dedicated to President Trump.
Turn the page for more on her interview with the NYT as well as hear her latest song about The Donald: