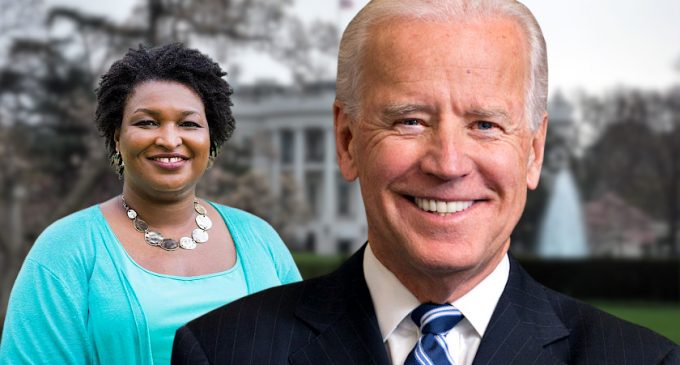 Failed Georgia gubernatorial candidate Stacey Abrams was angry last year when she failed to win the position that was guaranteed to her by the DNC Network press. She was told she would win in polling across the state, the country, and possibly even the world. Abrams was even assured of her victory when a surprise endorsement from three-time loser Hillary Clinton came in the 11th hour to hammer the last nail in the coffin of her opponent, Brian Kemp.
Needless to say, her rallies with Oprah Winfrey and the adoring press were not enough to propel her over the finish line. And like Clinton, Abrams wasted no time at all blaming just about every person, animal, event, and object within a 1,000-mile radius for her inadequacies. In fact, she called her opponent so many vile names and characterized him as so many vile things that it really is a wonder that Kemp managed a win in a state where he was outspent and out-celebrity-ed. To this day, Abrams has never had the humility, courage, or civility to concede to her opponent.
Directly after her blaming tour, ala Hillary, she began to hustle from one studio to the next on all the major cable news outlets and networks in order to show just how much she defied the evil white male Republicans who cheated her out of her rightful inheritance.
Now, more than a year later, after insisting that she would NEVER bow to the male-dominated political machine and run in another person's shadow, she has inexplicably appeared in Iowa in order to drum up a little publicity in her bid to graciously accept any one of the candidate's invitationS to become their running mate.
Turn to the next page to read about Stacey Abrams' amazing transformation from a loser with an attitude to a…well, she's still a loser with an attitude. Only this time, she means it!