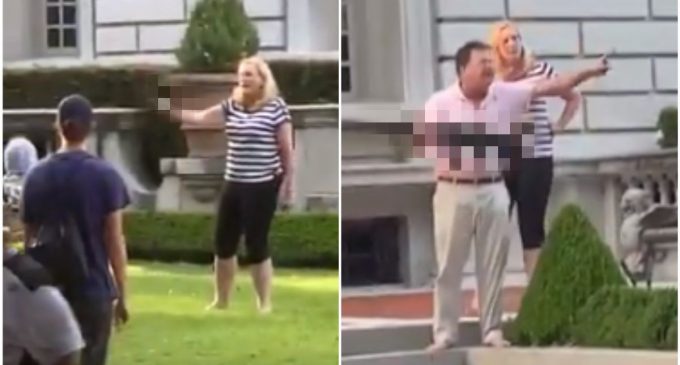 Mark and Patricia McCloskey were charged with unlawful use of a weapon after a video surfaced of the couple pointing guns at Black Lives Matter protesters as the group, reportedly totaling more than 100 people, passed in front of their house.
"We must protect the right to peacefully protest, and any attempt to chill it through intimidation will not be tolerated," St. Louis Circuit Attorney Kim Gardner said in announcing the charges.
Authorities then seized the rifle Mark McCloskey carried in the video. Missouri's attorney general, Eric Schmitt, said that the gun Patricia McCloskey had held didn't work but would also be turned over to authorities.
Now it's come to light that Circuit Attorney Kim Gardner's staff ordered the St. Louis crime lab to disassemble and reassemble the gun carried by Patricia, which allowed it to be classified as "capable of lethal use" in charging documents. Turn the page for details + video.