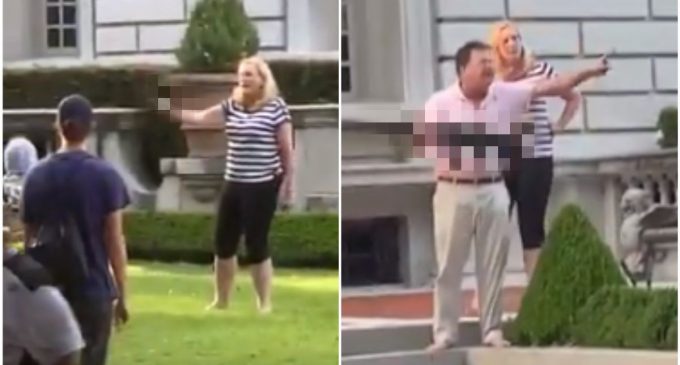 Video of a married couple in St. Louis, Missouri drawing firearms on protesters marching outside their home on Sunday is swiftly making the rounds and causing great debate on social media.
The footage shows the couple aiming a pistol and an AR-15 at a group of around 300 'protesters' as they walked through their gated community. One video of the incident drew a retweet from the president, which he did without comment.
Conservatives generally made the point that the couple used their Second Amendment rights in defense of their home from "rioters" who invaded their property.
Leftists chalked the incident up to white privilege and claimed that people of color would not be defended so vigorously.
The protesters were en route to Mayor Lyda Krewson's home to demand her resignation after she released the names and addresses of residents who called for defunding the police department.
Continue to the next page for full details + videos.