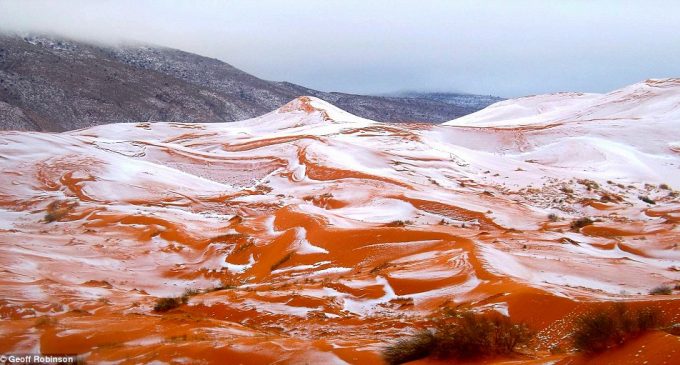 The world is getting warmer and it's snowing in the Sahara. Wait, what?
Yes, snow is falling from the sky over the world's biggest desert, giving fodder to those still skeptical about the science behind climate change. These people — often called "climate change deniers" by the left — are in good company. Last month, it was reported that 30,000 scientists believe that climate change is a hoax.
While climate change skeptics are often ridiculed for their beliefs, climate change believers are often befuddled by developments such as this. Rather than admit that the theory of "global warming" is less than solid, they just changed the name. Now, it's called "climate change."
And good thing they did. Because the climate changed quite a bit this week in 'The Gateway to the Desert'.
See how long the desert had gone without snow on the next page: