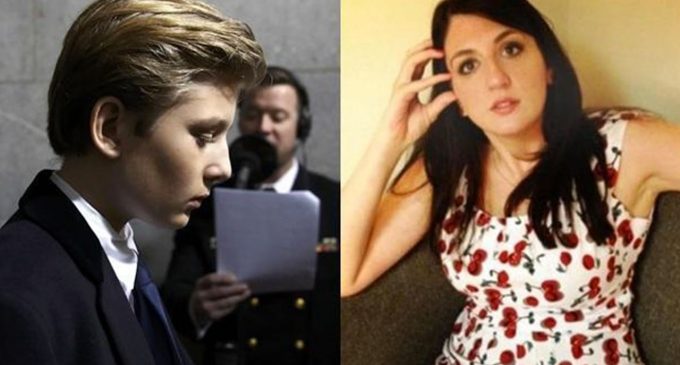 Last week, the youngest member of the Trump family got hit by a barrage of online attacks. Barron Trump, who is only 10-years-old, was called an animal killer and "the first homeschool shooter" by two adults on Twitter.
Shockingly, these attacks didn't originate from no-name internet trolls. They were articulated by two members of the liberal media. One of the offenders was a writer for FoxSports and the other was a writer for SNL.
One would think that the SNL writer would be safe from backlash in the workplace. After all, SNL has become a safe space for liberal thought and anti-Republican protest. But even SNL seemed to balk at the attack.
The woman was subsequently suspended from the show. Now that her career is in trouble, she's trying to apologize.
Read her apology on the next page: