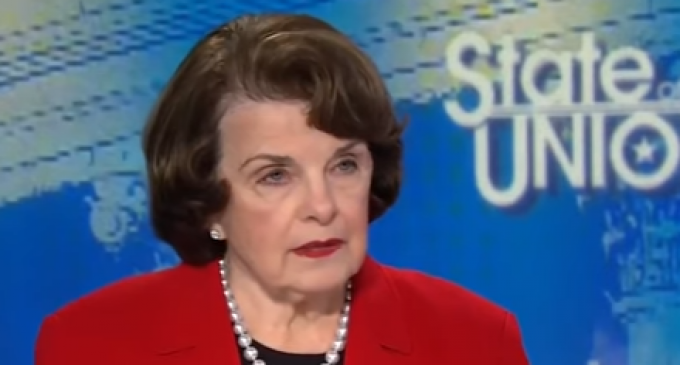 Partisans on both sides are stunned that Democrat Senator Dianne Feinstein has called on Congress to investigate whether former Attorney General Loretta Lynch put undue pressure on FBI Director James Comey to downplay the investigation of Hillary Clinton in order to help her presidential campaign.
Normally a reliable liberal and mouthpiece for the party, the California senator is the top Democrat on the Senate Judiciary Committee. Noting the revelation that Lynch directed Comey to describe his probe of the Clinton email scandal as a "matter," not an "investigation," Feinstein indicated the issue gives her a "queasy" feeling.
Queasiness seems to be running rampant among Democrats as Comey's testimony last week demolished their claims of collusion between the Trump presidential campaign and Russia.
Even reliable Democrat shill Chris Matthews acknowledged the collusion claim can't be sustained.
Learn more about Feinstein's surprising call for a Judiciary Committee probe of the Lynch directive on the next page.