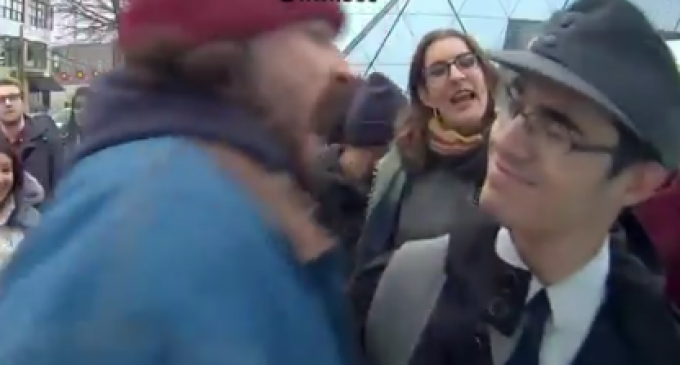 With their continued descent into intolerance and violence, it is hardly surprising that the left has apparently decided that there is no act committed against Donald Trump and his supporters that can't be excused.
Just a couple months before the election, liberals were making it a point to lecture conservatives about their need to "respect" the democratic process as well as the will of the American people should Trump lose to Hillary Clinton. Today, however, progressives, laughably calling themselves "the Resistance", claim that the system is rigged against them and defending violence against others simply because they don't like what they have to say.
This is a trend that has been abetted and spread every step of the way by the Democratic Party, working with its allies in the mainstream media to convince people that its okay to attack others because they voted or otherwise support the President of the United States.
Read more on the next page: