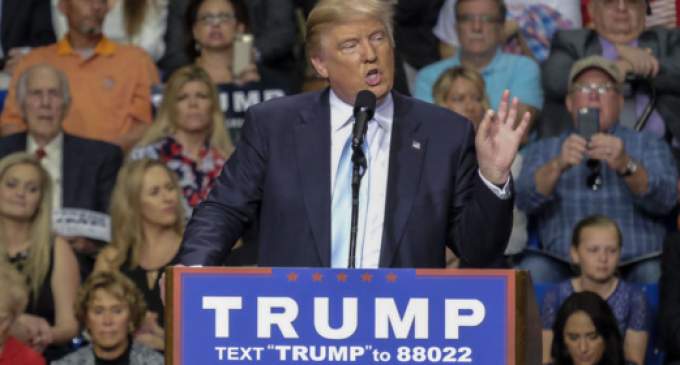 You may have heard that the Cumberland County Sheriff's Office was considering pressing charges against Donald Trump for inciting a riot.
That's because the maybe-story was highlighted as breaking news for days by the sensationalist media focused on the takedown of Donald Trump. What you may not have heard is that the charges aren't happening. This story was no doubt less attractive to the left-leaning news organizations that have been covering the campaign, so they ignored it.
Proof that the media is out to get Trump is easy to come by, and this is but another example. They report the beginning of a story when it fits their anti-Trump narrative, but pass on the conclusion when Trump ends up the victor.
Trump wasn't inciting a riot, and those in the Sheriff's Office have made statements in confirmation of that fact. See that statement on the next page: