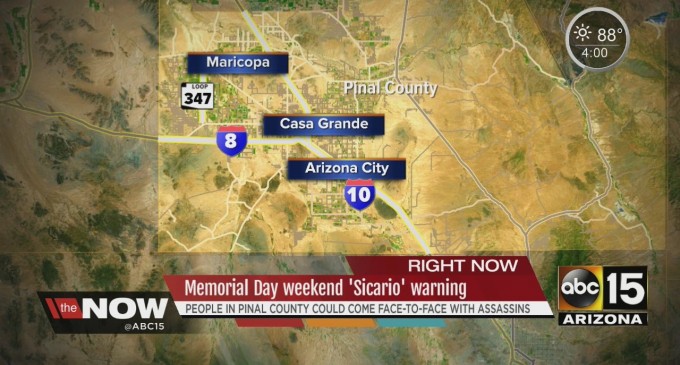 Hikers and campers were being told to be cautious this Memorial Day weekend, after the Pinal County Sheriff's Office in Arizona issued a warning about Mexican "sicarios" operating in the area. For those of you who are unfamiliar with the term "sicarios" they're Mexican assassination crews. According to Sheriff Paul Babeu, their police department no longer controls wide areas of the county and police have reported numerous armed confrontations in the southern part of Arizona between rival cartels.
For those of you who believe the media when they tell you that people who are here illegally from Mexico deserve to be treated as friends and welcomed into the country, perhaps this will help you open your eyes to the obvious fact that they're wrong. The threat is real and it is very close. In fact, in late 2015 Pinal County deputies arrested twenty-one suspected members of the Sinaloa Cartel. An estimated forty others evaded arrest. As if that's not frightening enough, sheriff's deputies have found drug scouts with cell phones, solar panel chargers, binoculars and encrypted radios.
Read what the sheriff has to say on the next page.