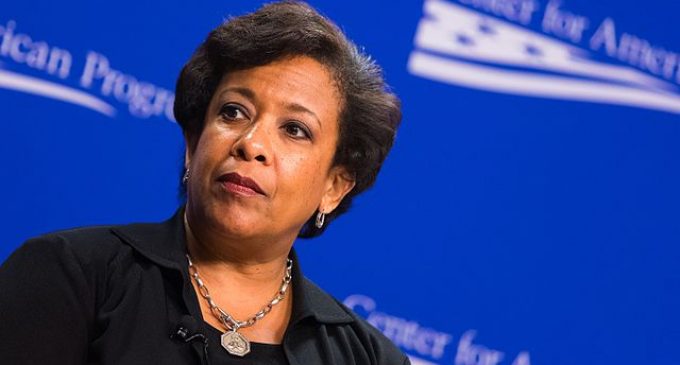 A year ago, then-Attorney General Loretta Lynch testified before The House Judiciary Committee regarding the handling of the Hillary Clinton email investigation by the Department of Justice.
At the time, she swore under oath that she never talked to "anyone" in the Clinton presidential campaign about the probe or whether she might stay on at Attorney General in a Clinton administration.
Her attorney now says she is cooperating with investigators from the Senate Judiciary Committee who are looking into possible evidence that contradicts her House testimony.
What complicates matters for Ms. Lynch is the bipartisan nature of the current investigation. Both Committee Chairman Chuck Grassley of Iowa and ranking Democrat Dianne Feinstein of California have expressed their concern about possible Lynch contacts with the Clinton campaign and Democrat National Chairwoman Debbie Wasserman Schultz regarding Mrs. Clinton's email problems.
The current probe also is looking into the controversial meeting between Lynch and former President Bill Clinton on her plane on the tarmac at the Phoenix airport.
Learn the specific areas of Lynch's testimony that may put her in jeopardy of criminal charges and the person at the Clinton campaign who may be able to confirm the possible felony. The story unfolds on the next page.