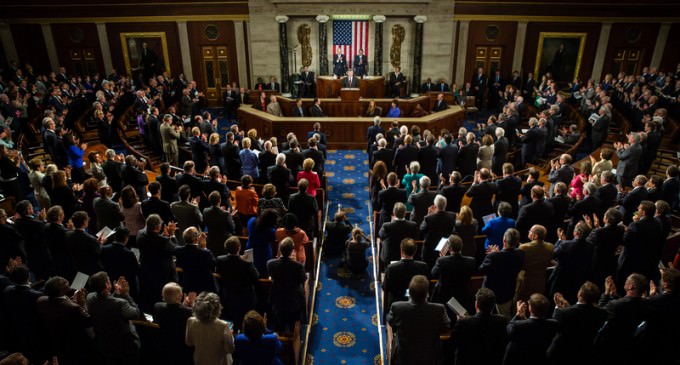 We have less than 24 hours to try to stop this bill that spells an end to American sovereignty. In a quick reversal from just yesterday, Senate Democrats have reached an agreement to pass the fast track the Trans-Pacific Partnership trade bill.
The Senate will vote tomorrow on this bill tomorrow at 12:30.
Please call the following Congressmen and make your voice heard. We MUST stop this bill:
Ron Wyden Oregon 202-224-5244
Michael Bennet Colorado 202-224-5852
Maria Cantwell Washington 202-224-3441
Dianne Feinstein California 202-224-3841
Claire McCaskill Missouri 202-224-6154
Patt Murray Washington 202-224-2621
Bill Nelson Florida 202-224-2023
Tim Kaine Virginia 202-224-2023
Heidi Heitkamp North Dakota 202-224-2043
Senate leaders have reached a deal to advance President Barack Obama's trade initiative after a failed vote prompted a furious round of negotiating on Wednesday.
After trading offers throughout the night, party leaders agreed to vote on a fast-track trade bill that was blocked just 24 hours before by Democrats who'd wanted more assurances that their priorities would also be considered.
Story Continued Below

The agreement, announced by Senate Majority Leader Mitch McConnell (R-Ky.) on the Senate floor, would give Democrats a chance to vote on two of their trade priorities as standalone bills, in addition to the fast-track measure.
Holding the additional votes would "not imperil" the fast-track bill, McConnell said. Republicans, pro-trade Democrats and the president all say the Trade Promotion Authority measure, which would allow the president to expedite trade pacts through Congress, is vital for approving a huge Pacific Rim trade agreement currently being negotiated by the administration.
John Boehner is pictured. | Getty
ALSO ON POLITICO
Boehner: Fast-track trade bill will pass, eventually
JAKE SHERMAN
"We have to take some of these votes separately or we kill the underlying legislation," McConnell said. "It's reasonable. and I look forward to our colleagues from across the aisle joining with us."
Senate Minority Leader Harry Reid (D-Nev.), who'd engineered Tuesday's filibuster, thanked McConnell for locking in votes that Democrats had been pining for.
"I think we've come up with something that's fair," Reid said.
Though the agreement locks in votes on worker protections, it stops short of what Democrats were demanding on Tuesday: A guarantee they will become law by attaching them to the Trade Promotion Authority legislation.
Instead, a customs enforcement bill that includes currency manipulation language and the African Growth and Opportunity Act, which provides duty-free access for sub-Saharan African countries to sell many goods in the United States, will move by themselves.
After those are dispensed with, the Senate would proceed to vote on a trade assistance bill intended to help U.S. workers affected by trade agreements and the fast-track package.