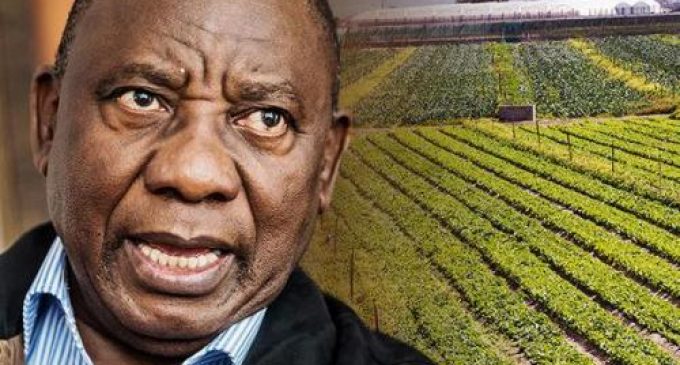 South Africa has begun the process of seizing land from white farmers. According to a Johannesburg-based newspaper, City Press, two game farms in the northern province of Limpopo are the first to be targeted for unilateral seizure after negotiations with the owners to buy the properties collapsed.
South Africa's white farmers have been desperately trying to sell their lands as the 'Zimbabwe-fication' of South Africa begins. In 2,000,  then-President of Zimbabwe President, Robert Mugabe, violently displaced 4,000 white farmers and renewed efforts to rid his country of whites entirely. Although he stated that whites can own apartments, he also stated that new black owners of actual land can't sublease to whites.
"We say no to whites owning our land and they should go," states Zimbabwe President Robert Mugabe. "They can own companies and apartments in our towns and cities but not the soil.
On the next page get more details about the seizure of land in South Africa and what white landowners are up against.