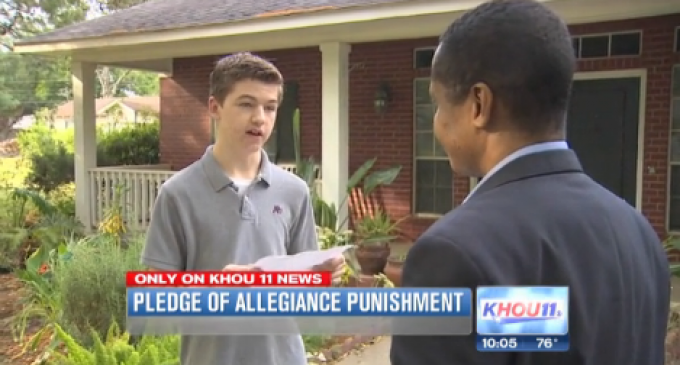 Needville High School in Texas suspended Mason Michelac after his refused to stand for the Pledge of Allegiance as a protest against big government.
"I'm really tired of our government taking advantage of us," said Michalec in a statement to KHOU. "I don't agree with the NSA spying on us. And I don't agree with any of those Internet laws."
In protesting against our authoritarian government he runs into an authority trying to limit his first amendment rights.