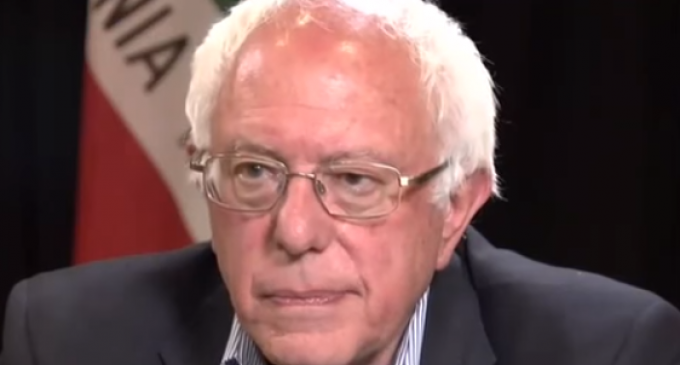 Socialist protagonist, Bernie Sanders, presidential candidate, displayed his bumbling idiocy when asked about the "near collapse" of socialist Venezuela, as well as Brazil and Argentina, by Univision anchor Leon Kruaze.
Venezuela has been in total turmoil since December 2015 elections which were won by the conservative opposition which subsequently took control of the National Assembly, the equivalent of Congress, reported Truth and Action. This major election win marked the first time in its 17 years in power that the socialist government had to share power with the opposition.

Venezuela has been dealing with widespread protests since Wednesday, a response to Socialist President Nicolas Maduro's rejection of 1.85 million signatures submitted by the conservative opposition to start the recall referendum process. Venezuelan security forces have used tear gas on crowds, and riot police have frequently engaged in violent clashes with protesters.

The Defense Minister of Venezuela claims that the widespread presence of security forces is because, "Venezuela is threatened. This is the first time we are carrying out an exercise of this nature in the country. In terms of national reach, it's going to be in every strategic region."
The tragedy in Venezuela garnered a weak response from Sanders, who said his focus is on his campaign right now.  Crazy Bernie who has sold his soul to the tenants of Marxism and preaches rob from the rich and make it free for the poor, yet when faced with the failures of Socialism on a worldwide, Sanders can see no evil, hear no evil, nor will he speak evil against it.
Read more on the next page.