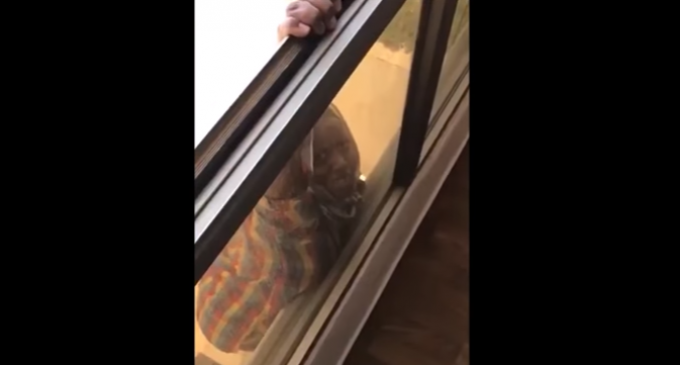 There's been a lot of debate recently about what ideas are compatible with feminism and what ideas aren't. Yet, nobody seems to be addressing the white elephant in the room, and no that isn't a racial pun. Of all the ideas that are incompatible with feminism, it seems like Islam should be pretty high on the list.
Where's the outrage?
Perhaps there isn't any because feminism is, in fact, incompatible with feminism. Why else would a male employer not help his female employee not fall to her potential death? Instead, he chose to film it with his phone, while the poor woman is begging for help. He then decided to place it on the Internet. Kuwait is 99.98 percent Muslim and home to approxiamtely 600,000 foreign domestic workers, mostly from Asia and Africa. Accusations of abuse at the hands of employers are quite common.
See the video on the next page.