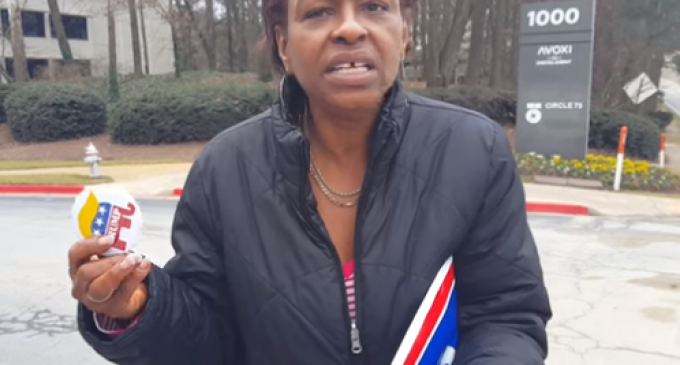 Remember, back in 2012, how the Republican Party was cast by the media as an old, white mans club that completely and utterly lacked diversity? Remember how the Democrats admonished so harshly the GOP for their lack of diverse candidates?
Well that was before the Republican Party entered 2016 with an diverse field that included African-American, two Cubans, and a woman… and the Democrats fielded two geriatric white people.
While that has silenced many on the left — not including Debbie Wasserman-Schultz, who still somehow claimed the selection of Nikki Haley for the State of the Union responses was because of the GOP's "diversity problem" — many still cling to the idea that the GOP lacks appeal to minority voters, regardless of their candidate diversity.
It is for that reason that a video of an African American woman — and a Democrat — excitedly praising the Trump candidacy is such a nightmare for many liberals. Its showing that Trump not only appeals to minority voters, but those on the left as well.
See the video on the next page: