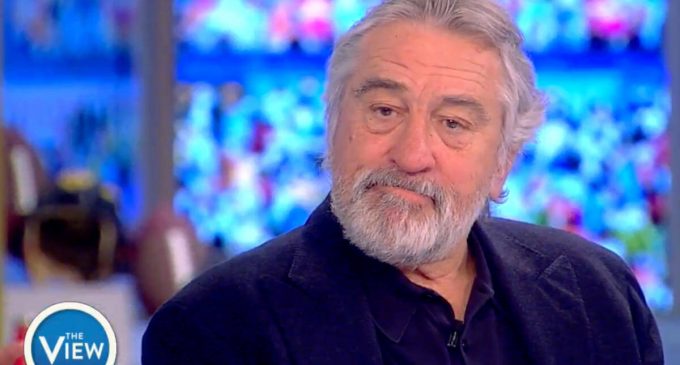 It seems very likely that Hollywood, or a significant part of it anyway, plans on remaining fixated on their hatred of President Trump. About the only question is what they will do to amuse themselves hopefully eight years from now when he is no longer in office.
Watching "The View" is really an exercise in self-torture. The hosts are rabid leftists who simply use their platforms as entertainers to try to convince themselves and their audiences that they have anything of value to add to the nation's ongoing political conversation. They are terrific examples of the fact that being an entertainer does not confer the ability to speak intelligently on anything — it just gives them a voice.
Robert De Niro is a fine actor who has it in for Donald Trump, and recently showed up on TV to express his dislike for the president. More on page two.