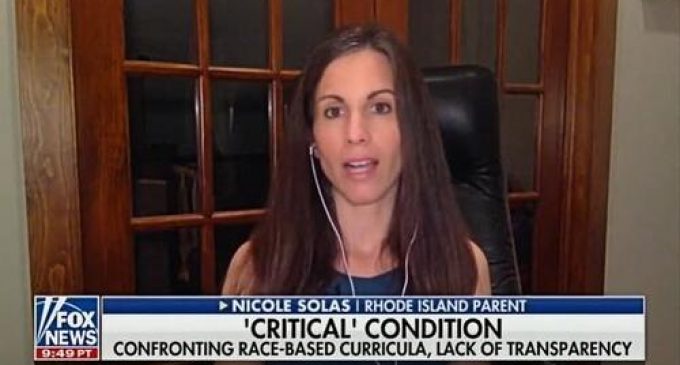 A Rhode Island mom is being sued by the Rhode Island Teacher's Union because she has taken action to find out if Critical Race Theory is part of the curriculum at her daughter's kindergarten.
Nicole Solas has been so dogged in her pursuit that she ultimately filed a Freedom of Information Act (FOIA) request. The school has been fighting her to keep these taxpayer-funded records private and has resorted to suing the mother to block her request.
The mother said in an op-ed at legalinsurrection.com:
My child is enrolled in kindergarten and I became concerned that Critical Race Theory (CRT) and gender theory were integrated into lessons when an elementary school principal told me that teachers don't refer to students as "boys" and "girls." Additionally, I was told a kindergarten teacher asks five-year-olds, "what could have been done differently on the first Thanksgiving" in order to build upon a "line of thinking about history." I asked why kids could not be called "boys" and "girls" and was told it was "common practice." I asked for clarification on the "line of thinking" about history but got no answers. The more questions I asked, the less answers I received.
Turn the page for details + video.