Should parents have the right to see the full curriculum of the school that their children attend? The Rhode Island Teachers' Union says no, to the point that they are suing a monther to keep what they do with the children from being disclosed.
"I became concerned that Critical Race Theory (CRT) and gender theory were integrated into lessons when an elementary school principal told me that teachers don't refer to students as 'boys' and 'girls,'" Solas wrote in an op-ed published on Legal Insurrection.

"Additionally, I was told a kindergarten teacher asks five-year-olds, 'what could have been done differently on the first Thanksgiving' in order to build upon a 'line of thinking about history.'"

The school has been fighting her to keep these taxpayer-funded records private…

South Kingstown School Committee chairwoman Emily Cummiskey said in a June 2 statement:

"This issue is a much larger one—one that involves a disturbing attempt by a nationally organized, racist group to create chaos and intimidate our district in recent weeks as we discuss bringing equity and anti-racism curriculum to our schools," adding that,

"this is their MO nation-wide, and I anticipate other districts in our state will soon experience the same unfortunate influx we have."

…and, just this week, the local branch of the National Education Association (America's largest teacher's union) sued to block her request.  Frankly, from a lawyer's point of view, the union's objections are ridiculous.

The complaint is here.  I've reviewed it, and, while I'll be the first to admit that I last worked on school district law in the mid-1980s, I think I have enough experience under my belt to point and laugh at the complaint.

The remedy the union seeks is simple:

In short, this action seeks to: (a) prohibit the disclosure of non-public records; and/or (b) for those requests that call for personally identifiable and other personnel related information about public school teachers, that no records be disclosed under the Court employs a balancing test that properly assesses the public interest in the records at issue measured against the teachers' individual privacy rights.

It's certainly understandable that the teachers should have an expectation of privacy when it comes to records about their health or personal finances.  Otherwise, these are public employees.  If one of the teachers is sending around emails saying, "We'd better make sure the White students understand their unfairly acquired privilege," it doesn't matter if she didn't fill out a form to make that statement.

Anything in the school's possession that touches upon curriculum matters is appropriate for public consumption.  Much as the unions and school district would like to ignore the fact, it is the taxpayers who, by paying school salaries, are the employers.
From June, as the issue was gaining attention:
For decades the Left has been pushing the notion that 'it takes a village to raise a child' and that the government should be the ultimate authority in dictating how children are raised. This is exemplified in one tweet by Hillary Clinton during the presidential race.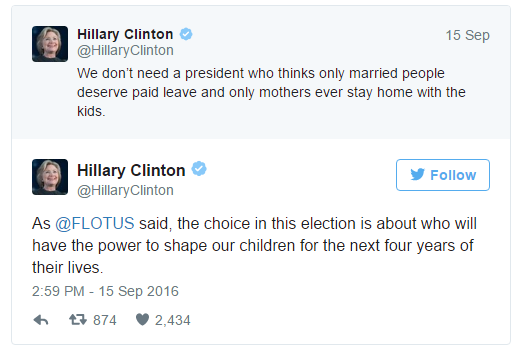 Others just come right out and say that your kids are really the government's kids.

A British law professor argued in the Guardian on Monday that parents ultimately have no rights when it comes to raising their children.

University College London professor emeritus Ian Kennedy wrote an op-ed on the case of Charlie Gard, an 11-month-old child suffering from a rare and fatal genetic condition. He is currently on life support. Gard's parent sought to take the child to the United States for an experimental treatment, but were blocked by a U.K. judge.

After a protracted legal battle, the Gards eventually relented when the window for the treatment had passed.

And here is the procedure that this professor proposes. Note the assumption and the result.

"These are the steps. The first is to recognize that children do not belong to their parents," he wrote.

"Second, when a claim is made that parents have rights over their children, it is important to step back and examine the language used," he continued. "We need to remind ourselves that parents do not have rights regarding their children, they only have duties, the principal duty being to act in their children's best interests."

"If we are concerned with the language of rights, it is, of course, children who have rights; any rights that parents have exist only to protect their children's rights," Kennedy concluded.

And with that, parents become servants of the state who are allowed to raise their children, but only consistent with the state's dictates.

And those ideas are not confined to Great Britain.
Sources: TruthandAction, ZeroHedge, Legalinsurrection