Anarchy in the streets of Albuquerque was paid for by George Soros, in an attempt to shut down the Trump rally.  In classic Marxist style, rioting and violence amongst the Democratic proletariat to protest capitalism and the GOP nominee Trump.
Protesters threw rocks and bottles at police officers who responded with pepper spray outside a rally for presidential candidate Donald Trump in Albuquerque, New Mexico, police said.

Hundreds of protesters tried to storm the convention center in New Mexico's biggest city, knocking down barricades and throwing objects at a door and then hurling rocks and bottles at mounted police in riot gear, the Albuquerque Police Department said on Twitter on Tuesday and video posted online showed.

Several police officers were injured, the police tweeted.
Soro's money has been funneling into Bernie's campaign, as well as Hillary's, both with the specific agenda to stop Trump come hell or high water.
The battle between Soros and Trump is clear, states Truth and Action. Soros is openly backing presidential candidate Bernie Sanders, meaning Sanders is obviously benefiting Soros' globalist agenda in one way or another, aside from what his campaign tactics may suggest.

Many of the protesters who halted Trumps rally in Chicago were a part of a Soros funded organization. Truth and Action reports that these are all engineered events, propaganda schemes to silence free speech, and that people like Soros are directly behind the manipulation of it all. Read more about Soros' manipulation tactics here.
Soros' is using PSL to do his dirty work, though PSL aligns with the Soro's agenda.
The Party for Socialism and Liberation believes that the only solution to the deepening crisis of capitalism is the socialist transformation of society. Driven by an insatiable appetite for ever greater profits regardless of social cost, capitalism is on a collision course with the people of the world and the planet itself. Imperialist war; deepening unemployment and poverty; deteriorating health care, housing and education; racism; discrimination and violence based on gender and sexual orientation; environmental destruction—all are inevitable products of the capitalist system itself.
The Red Nation, another Marxist arm of Soro's is "a coalition of Native and non-Native activists, educators, students, and community organizers advocating Native liberation. We formed to address the marginalization and invisibility of Native struggles within mainstream social justice organizing, and to foreground the targeted destruction and violence towards Native life and land."
Priorities USA Action is a pro-Clinton Super PAC that is not allowed to coordinate with the Clinton campaign, but is permitted to spend its money to support her. The Super PAC, which includes several well-known billionaires, said it had raised $8.6 million to support Clinton in April, ending the month with $46 million available. Among other uses, the group is planning to utilize the money to pay for negative ads against Trump, a CNBC article reported.
Soro's is giving millions to both Hillary and Bernie and paying leftists thugs to threaten the police and anyone who attends Trump rallies.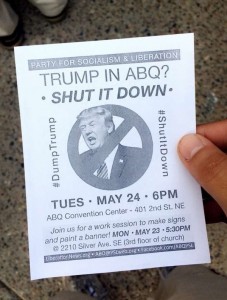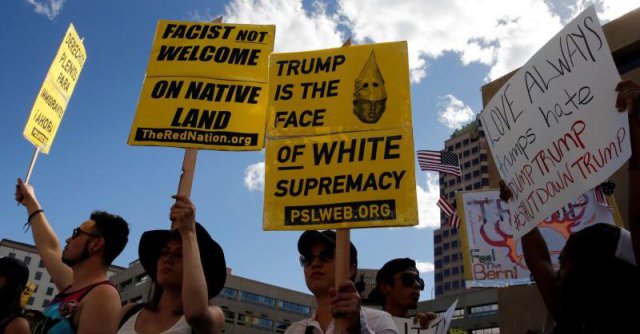 Source: The Conservative Tree House