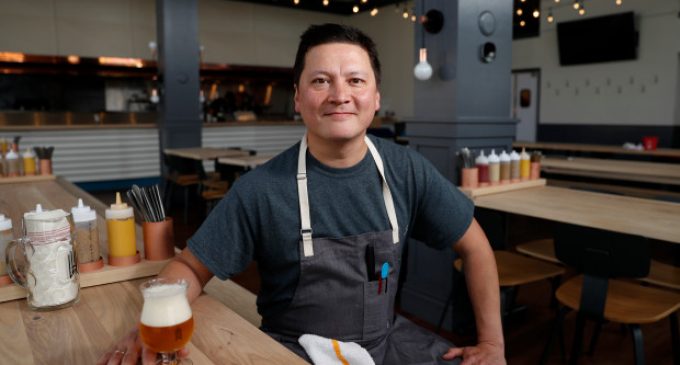 Walk into Silicon Valley's Wursthall restaurant in San Mateo wearing a Make America Great Again hat and you won't be getting served.
Owner J. Kenji Lopez-Alt said in a tweet last weekend that the hats are a symbol of intolerance and hate. So, in true liberal fashion, he treated the expression of free speech with intolerance and hate.
So lawsuits happen over Christian bakers refusing to make cakes for gays but this guy can discriminate against people wearing hats that express a political preference.  By the way, the Colorado baker that was sued, Jack Phillips of the Masterpiece Cakeshop in suburban Denver, is now suing the state over its opposition to his refusal to bake a cake for a transgender. Phillips claims that Colorado officials are on a "crusade to crush" him and is seeking to overturn a Colorado Civil Rights Commission ruling that he is guilty of discrimination for refusing to make a cake celebrating that person's transition from male to female.
Check out the details and video of the latest case of 'the left can do it but you can't'.