An award-winning cookbook author and California restaurant owner says that he is banning anyone wearing a red "Make America Great Again" from his eatery.
J. Kenji Lopez-Alt is a chef-partner of the Wursthall restaurant in San Mateo and says in a now-deleted tweet that he views the hats as symbols of intolerance and hate (but obviously he is a leftist and can't be considered guilty of the same).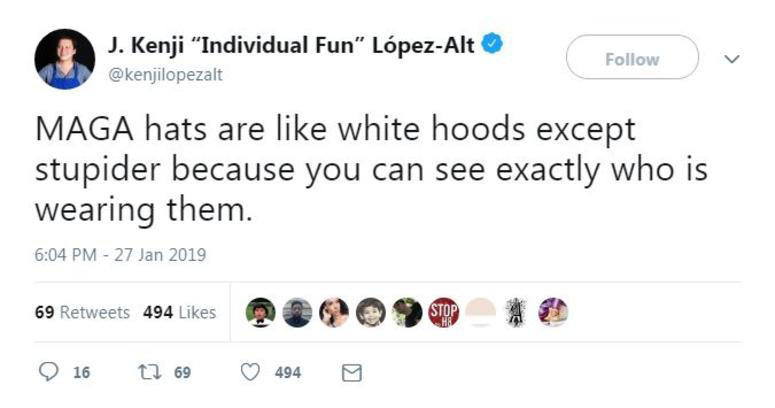 Hey dumbo, people can see exactly who sends tweets that upset half the population because your picture and name is one them.
"It hasn't happened yet, but if you come to my restaurant wearing a MAGA cap, you aren't getting served, same as if you come in wearing a swastika, white hood, or any other symbol of intolerance and hate," Lopez-Alt said in another now-deleted tweet.
The tweet above was no longer available Thursday. But the San Francisco Chronicle reported it had more than 2,100 likes and more than 200 retweets as of Wednesday afternoon.