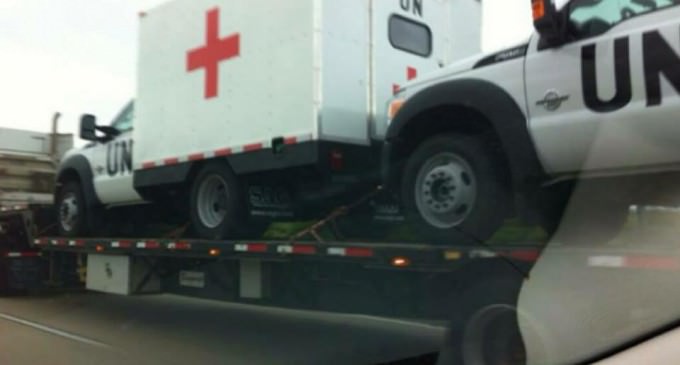 According to one report, UN medical vehicles have been spotted in Mississippi traveling west on Interstate 10, which is a transcontinental highway that stretches from the Pacific Coast Highway in Santa Monica, California all the way to I-95 in Jacksonville, Florida.
I can find only a single report of this sighting, although the site claims that these vehicles have been spotted throughout the south for a week. Only one picture exists and no video.
Is this a Jade Helm precursor?
MOVE TO PAGE 2: