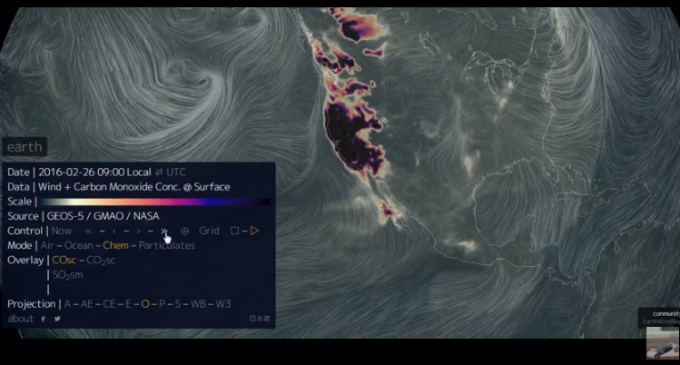 Around 3 O'clock on the 24th of Feburary, and since then, high levels of both carbon monoxide, and sulfur dioxide have been detected and present over California.
What is odd is that on the 29th New Zealand experienced an earth quake with similar CO2, and SO2 levels above the location right before the quake.
Although high levels of CO2 can cause an earthquake, the shake would be rather small, but of course this is California, and there lies one of the biggest fault lines of them all making the potential of having a tiny earthquake into catastrophic one.
On the next page, in one of the videos below, images of the CO2 and SO2 density can be seen over California, and worst of all in the other video, it is shown how NASA has hid these images.
Read more on page two, and find out exactly how NASA is lying.