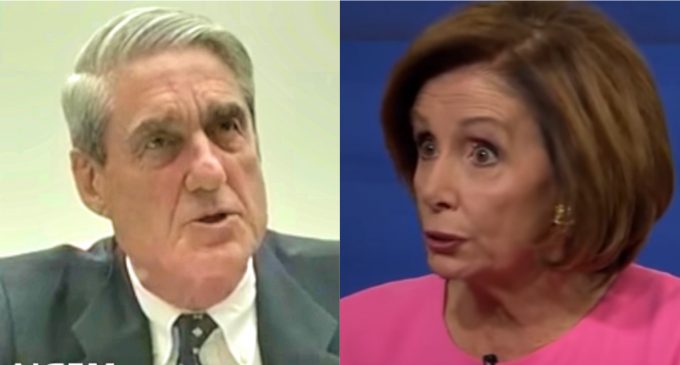 One America News Network reporter Jack Posobiec reported Thursday that Special Counsel Robert Mueller is furious with Speaker Nancy Pelosi over her comment that Attorney General William Barr broke the law by lying to Congress. According to the report, Muller has requested that his hearing before the House Judiciary Committee be pushed up so he can correct the record 'as soon as possible.'
Pelosi on Thursday accused Barr of committing a crime by lying to Congress about Mueller's report and with how he characterized the special counsel's findings.
"What is deadly serious about it is the attorney general of the United States of America is not telling the truth to the Congress of the United States. That's a crime," Pelosi told reporters.
Pelosi continued when pressed for more, "He lied to Congress. If anybody else did that, it would be considered a crime. Nobody is above the law." When asked whether Barr should go to jail, the speaker responded that "there's a process involved here."
Continue on the following page.