On Saturday afternoon, one day after her office was called out for doxxing several Senators on the Judiciary Committee, Maxine Waters said she is "utterly disgusted by the spread of the completely false, absurd, and dangerous lies and conspiracy theories that are being pedaled by ultra-right wing pundits, outlets, and websites who are promoting a fraudulent claim that a member of my staff was responsible for the release of the personal information of Members of the United States Senate on Wikipedia."
Victims include Republican Senators Mike Lee and Orrin G. Hatch of Utah and Lindsey Graham of South Carolina, all of whom had their home addresses and phone numbers released to the public on their Wikipedia pages during Thursday's hearing on Judge Brett Kavanaugh's nomination.
The IP address used to doxx the Senators was easily traced back to the House of Representatives.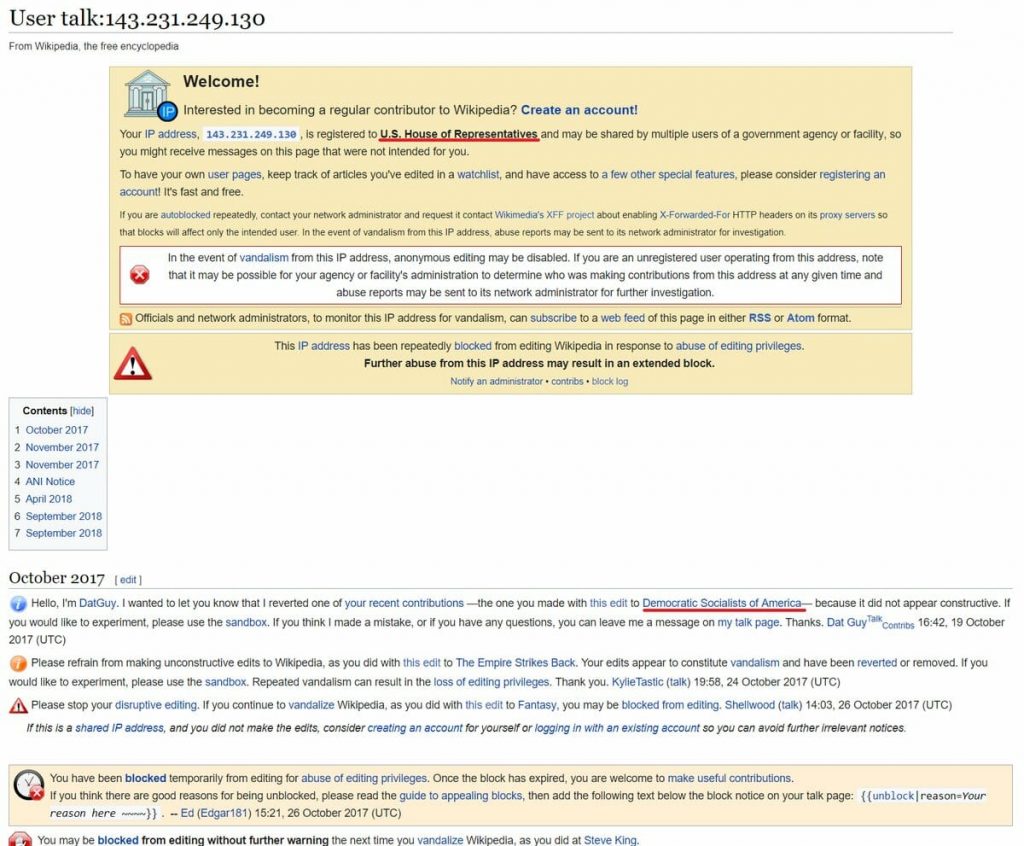 One Internet sleuth Mike Tokes says the IP addresses are associated with the House of Representatives.
BREAKING: Republican Senators Lindsey Graham, Orrin Hatch, and Mike Lee were targeted and doxxed with their home/office addresses and home/cell phones being published online on Wikipedia through an anonymous IP address associated with the House of Representatives. pic.twitter.com/G1GgCReA7E

— Mike Tokes (@MikeTokes) September 27, 2018
UPDATE: Wikipedia has reverted the pages of the Republican Senators and the previous edits publishing their personal information appear to be removed from the public archive.

The two vandal IP's, belonging to the US House of Reps. have engaged in Doxxing + Vandalism previously. pic.twitter.com/hHn7Th0OkA

— Mike Tokes (@MikeTokes) September 27, 2018
David Reaboi, a National Security expert, claims that the IP addresses point to Maxine Waters! Turn the page for the remainder of the evidence.