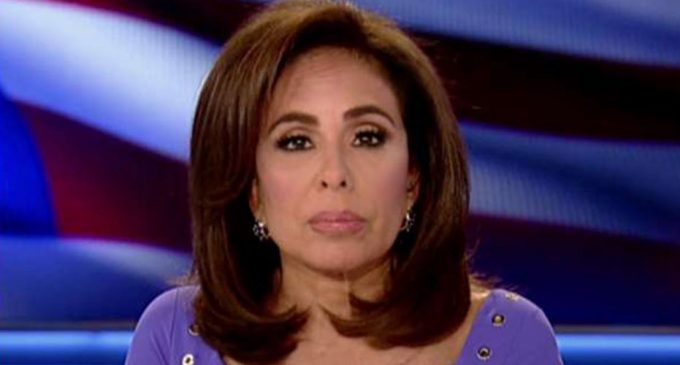 Two Fox News hosts clandestinely worked to have Judge Jeanine Pirro taken off the air for her controversial remarks about Rep. Ilhan Omar's (D-MN) use of a hijab. According to a report by The Gateway Pundit, an inside source claims that Bret Baier and Shepard Smith sought to curry favor with Democrats in order to reverse the decision to not permit Fox to host any of the party's presidential primary debates.
CNN Reliable Sources host Brian Stelter reported Sunday that Pirro had been placed in the "penalty box" and, although her show was suspended for two weeks, she has not been fired from the network.
Whether this "penalty box" is a temporary measure or a pretextual stepping stone to her permanent removal remains to be seen. This week Fox News also made the surprise move of hiring Donna Brazile, the former acting chair of the Democratic National Committee once fired from CNN for trying to rig townhall and debate questions with the Clinton campaign, as a political contributor.
Turn the page for details on the two hosts who allegedly got Pirro pulled from the air.