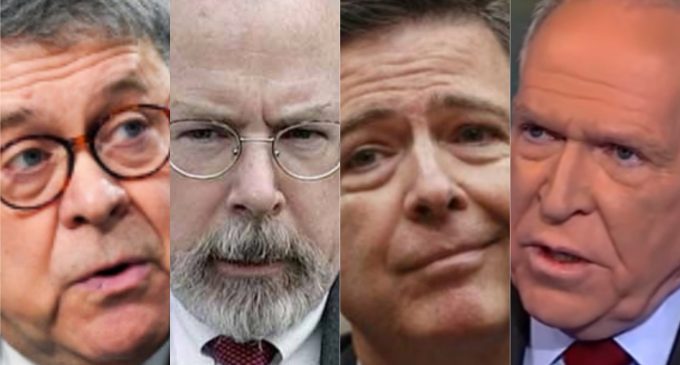 US Attorney for Connecticut John Henry Durham has once again made headlines as the modern-day Wyatt Earp who has marshalled his forces, increased the number of agents on the case, and traveled to Rome, Italy with US Attorney General William Barr for a hands-on examination of evidence that may put more than a few of the former Obama administration intel officials into the hot seat.
Durham had originally begun this investigation with the hopes of delving into the likely illegal activity leading up to the election of Donald J. Trump, including the actions by the Clinton campaign, the Obama administration upper-level officials, Fusion GPS, the company that concocted the Steele Dossier, Perkins Coie, the law firm that funneled money from the Clinton campaign and the DNC into Fusion GPS, as well as many in the Deep State.
Now, the Connecticut attorney has expanded his focus leading up to the appointment of the Special Counsel Robert Mueller because of new information that has cropped up while on his overseas jaunt. In a very important lead regarding Joseph Mifsud, Durham and Barr have now come into possession of new evidence that puts the professional lives and actions of Obama intel officials under the microscope.
Turn to the following page to read about the exhaustive efforts by Durham and Barr as they continue to piece together this jumbled puzzle of deception, spying, and undermining the Constitutionally-sanctioned election of President Donald Trump!