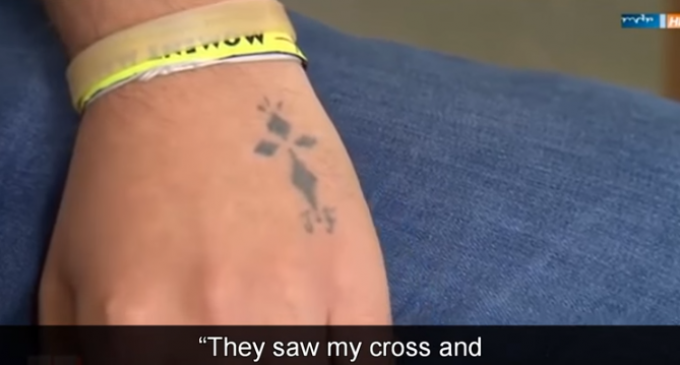 Christian immigrants have been part of the great flood of refugees seeking safety in places like Germany.  However, even in their new immigrant homes, Christians are being attacked and harassed by fellow migrants and Muslim security guards who have been hired to protect migrants and keep the peace.
A number of human rights organizations are cautioning the government in Germany, reporting that the conditions in asylum homes for Christians are hostile.  A new study shows that potentially thousands of Christians have been attacked and harassed in German migrant homes by Muslim guards and fellow migrants.
Open Doors, a humanitarian relief organization, has recorded 231 cases where Christians have been harassed by Muslim security guards and Muslim migrants.  Open Doors reaches out to persecuted Christians around the world.  They have chronicled the abuses, which range from verbal, physical and even death threats, and find that Christians coming arriving from Afghanistan, Iraq, and Syria, who are recent converts are under greater persecution.
Read more about the German immigrant connection and Christian persecution.