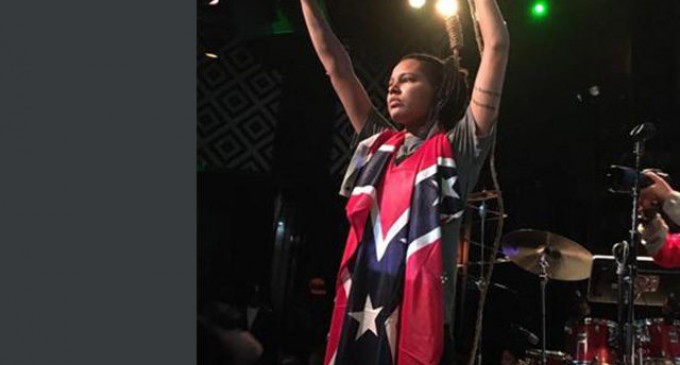 With a noose around her neck and a Confederate flag draped around her body, rapper Genesis Be ordered her fans at New York's SOB night club to rip up an American flag, during her April 26th performance.  Her display of anti-American sentiment and angst was brought on by Mississippi Governor Phil Bryant's decision to make April, Confederate Heritage Month.
Genesis told the New York Daily News, that she pulled out a lighter after the performance of "Young Brown Fly" and asked the crowd to burn the flag.  She said, "I just threw it into the crowd and told them to rip it up for me, which they did."
She disagrees with Governor Bryant's position on that the heritage of Mississippi must be understood.  Genesis sees this as "anti-American heritage" because "my ancestors were brutalized under these same ideals of putting profit before people".
Genesis can burn her American flag, but that is pretty "anti-American", too.  Read more on the next page.