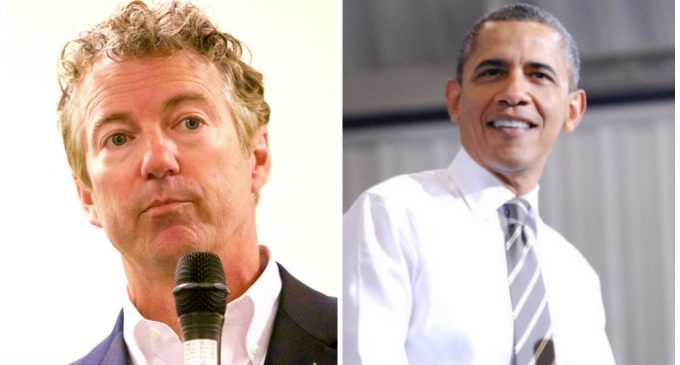 Kentucky Senator Rand Paul has asked the Trump administration and congressional intelligence committees to check into assertions that the Obama administration spied on his presidential campaign in 2016.
Paul claims that several sources told him the surveillance took place. In an April 10 letter to President Donald Trump, the senator asked the administration to "promptly investigate" if he, other members of Congress and their staffs were included in database searches by the intelligence community.
He also wants to know if his or the identity of others were unmasked in intelligence reports circulated by the Obama White House or intelligence agencies.
Paul said he has never received a "Gates notification." If a member of Congress is identified in an intercept by the National Security Agency (NSA), that lawmaker is supposed to receive a Gates notification. In a new letter sent to the administration yesterday, Paul specifically asked whether there was a Gates notification for him.
Learn how Paul found out he and other office seekers in 2016 may have been under NSA surveillance on the next page, and find out his reaction to what's happened in general in the past year.