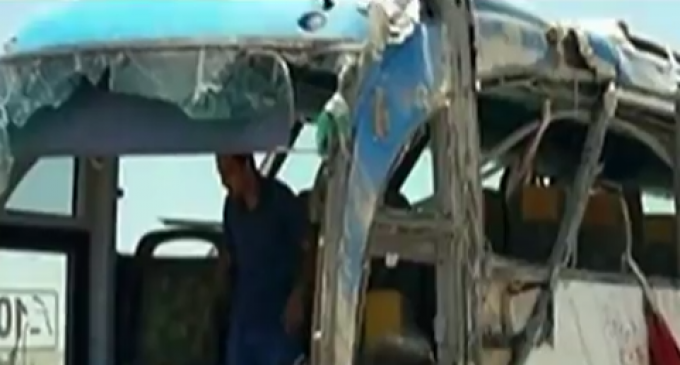 It's a shame that most U.S. media would rather cover stories glorifying the Muslim month of Ramadan than truthfully reporting the increasing attacks on Christians. New details emerging on Friday's Ramadan attack on Christians reveal each one of these 29 Christian martyrs was murdered by Muslims because of their faith.
Some folks will justify Muslim attacks as bad guys trying to kill a bunch of people and Christians just happening to get killed in the process. But, that is just straight-up nonsense. As the Ramadan attack on Friday is showing us once again, killing Christians is at the heart of Muslim militants, terror groups and attackers because it's straight-up ordered in their Quran.
The Masked Muslim militants made all the people on the bus get out. Even the kids were lined-up and asked to denounce they were Christians. These fevered Ramadan attackers were following the verse of the sword; finding the pagans and saying Sharia law or the highway. And what happened next is even more tragic in consideration that the attacker's mission was written out all the way back in 632 A.D.
More information is available on the next page