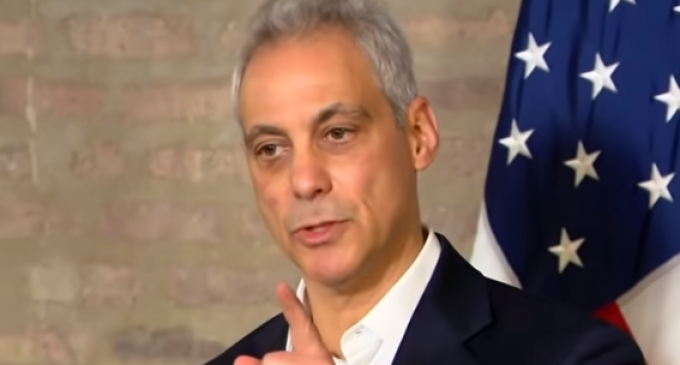 Chicago Mayor Rahm Emanuel announced in December 2017 that the Windy City had become a Trump-free zone and he reaffirmed that on Thursday while addressing the alleged hate hoax carried out by Empire star Jussie Smollett.
Nearly eight years ago, Emanuel took office promising to cut down on crime and corruption. The 'Fast and Furious' perpetrator announced in September 2018 that he would not seek reelection and the city will obviously be better for it – Emanuel will leave behind a legacy of record homicide levels and soaring crime rates accompanied by a deep racial divide.
Since President Barack Obama's f-bomb dropping former chief of staff took office in mid-May 2011, there have been more than 19,000 shootings and 4,000 murders in America's third largest city. According to the Chicago Police Department, Emanuel's administration averaged 541 murders per year. The average number of murders per year prior to Emanuel taking office was 463.
Will "the murder capital of America" ever learn its lesson about putting a gun-hating liberal in office? Emanuel is doing his best to frame President Trump for Chicago's ills before he leaves office.
Check out Emanuel's statement on the next page.