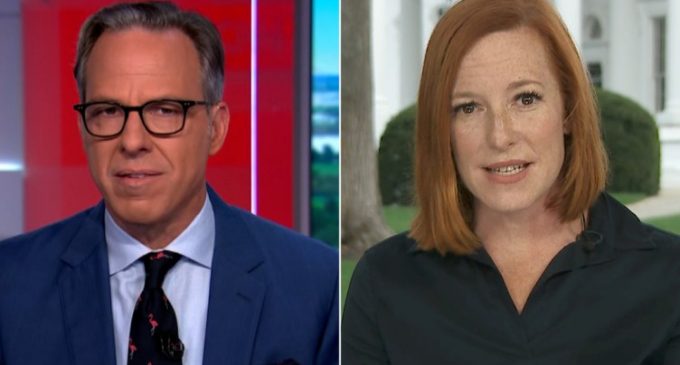 Jake Tapper spoke to White House Press Secretary Jen Psaki this past weekend about inflation and its effects in the U.S.
The conversation was partly spurred by a re-tweet by White House Chief of Staff Ron Klain claiming that rising prices and inflation were "high class problems".
"Most of the economic problems we're facing (inflation, supply chains, etc.) are high class problems," Jason Furman wrote on October 13th. Klain re-tweeted his tweet with two fingers pointing down at the original tweet and simply said: "This"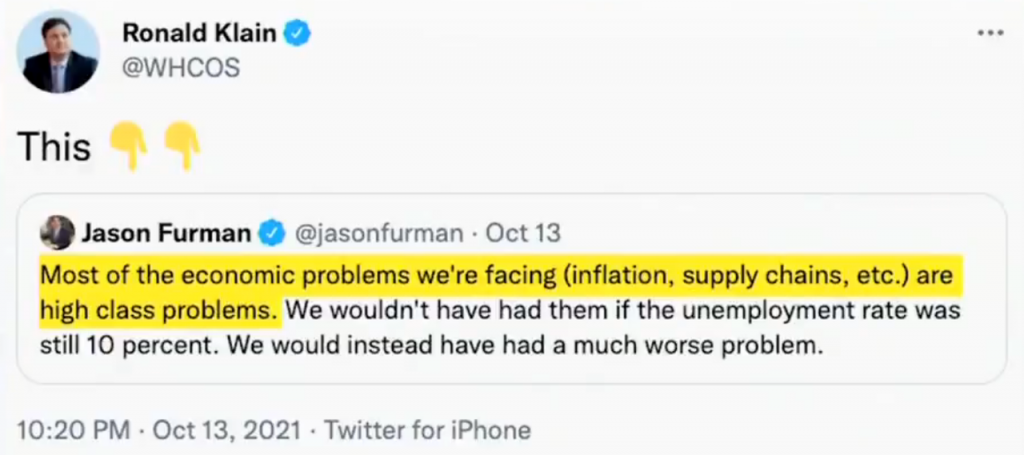 "Inflation is skyrocketing," Tapper said. "Doesn't it seem tone deaf to say rising prices and empty grocery store shelves are 'high class problems'? Isn't that a bit dismissive?," he asked.
"The fact is that the unemployment rate is half of what it was about a year ago," Psaki responded.
"More people have jobs, more people are buying goods, that's increasing demand. That's a good thing. At the same time, we know supply is low because we're coming out of the pandemic," Psaki answers.
See the interview on the next page.