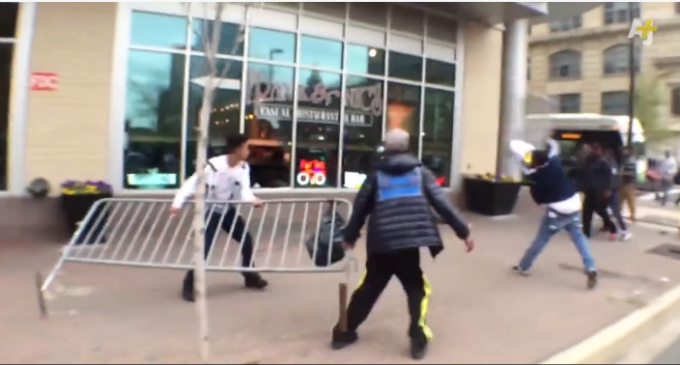 Protests that started out peacefully with thousands taking to the streets in downtown Baltimore turned violent on Saturday as some demonstrators turned into rioters – smashing downtown storefront windows, throwing rocks and bottles and damaging police cars.
Around 12 arrests were made as cops in riot gear broke up skirmishes.
25-year-old Freddie Gray died on April 19th from a spinal cord injury sustained during an arrest by Baltimore police. Officials have yet to explain exactly how Gray's spine was injured, although police acknowledge that he should have received proper medical attention at the place of his arrest.
SEE NEXT PAGE: