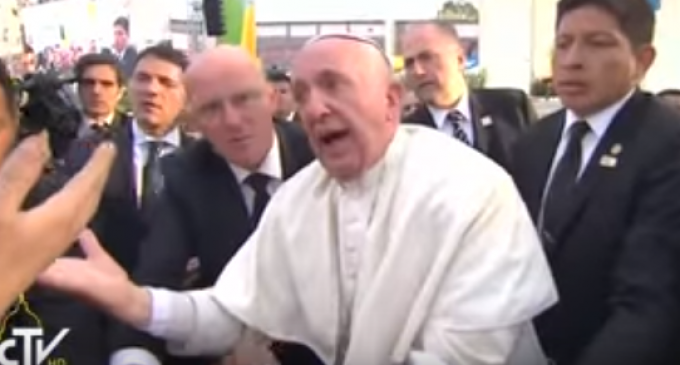 Pope Francis was almost pulled into a crowd this week, during a visit to the town of Morelia, Mexico. During a handshaking event, some eager believers grabbed his hands and pulled on his sleeves, causing him to fall all over an individual in a wheel chair. He regained his balance shortly after and was helped away from the crowd by his security detail. He responded to this crowd of people by scolding them and telling them not to be selfish.
Over the loudspeaker, the people of Morelia were told to be careful because the Pope wants to greet everyone, and it would be difficult to do so if they pile up. Yes, especially if Pope Francis is on the bottom of that pile. Security was tight at the event due to the danger of the region in which it was taking place. The point of the Pope's visit was to discourage people from joining the growing cartels in the area.
Read more about these cartels on the next page.