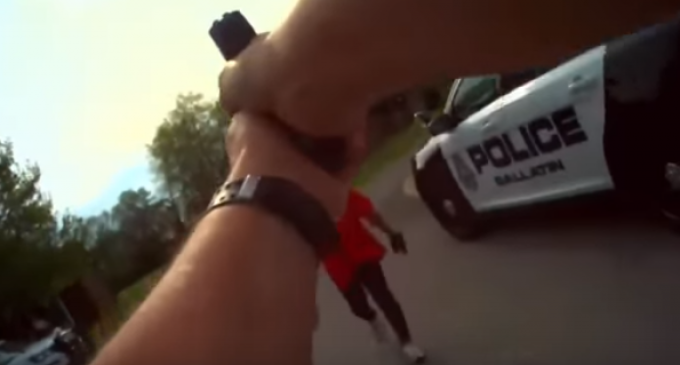 As stories of alleged police brutality have inundated Americans, it is best to remember what the police actually face everyday.
In Gallatin Tennessee, officers Gary Pickard and James Spray were face with an unbelievable situation.
So often our officers face things that the public is unaware of. A gunfight is a day at the office for these officers, belligerent suspects who get arrested routinely spit, urinate and other things in the officers vehicles, sometimes on the officers themselves.
Insults you cannot imagine are hurled at officers and unfortunately, violence is never far from some of their encounters.
When these officers encountered Laronda Sweatt, they may have thought they entered the Twilight Zone.
See the next page for details on Laronda Sweatt's frenzied assault.